An All Inclusive, Easy To Integrate Platform For Better Senior Living Experience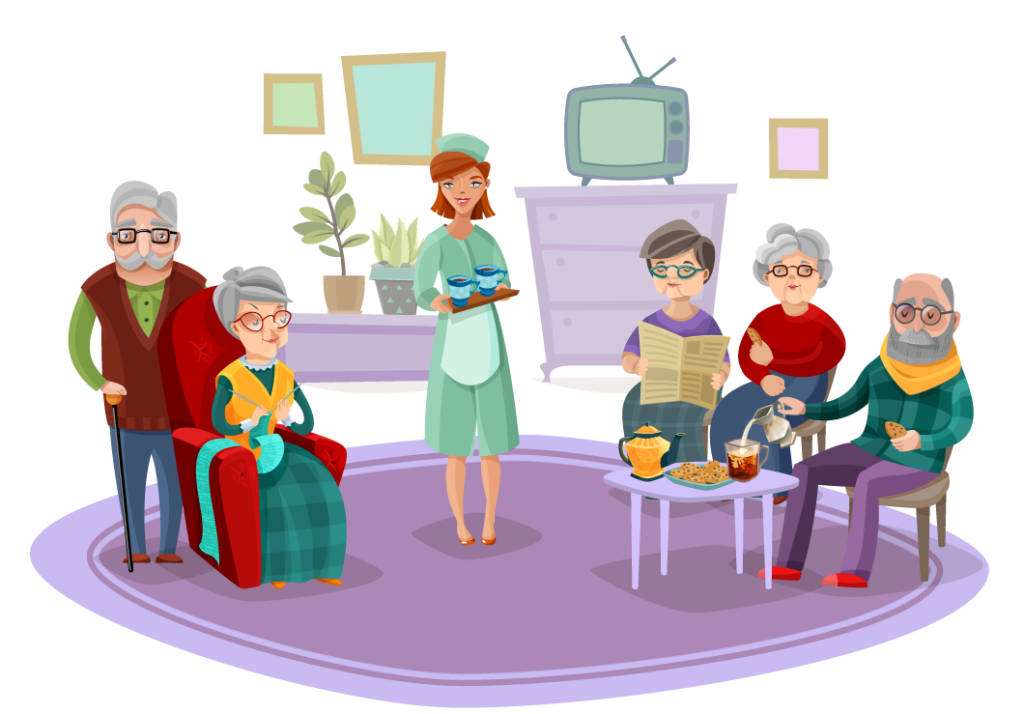 How Family CareSpace Application Suite Works
Utilizing Technology To Advance Care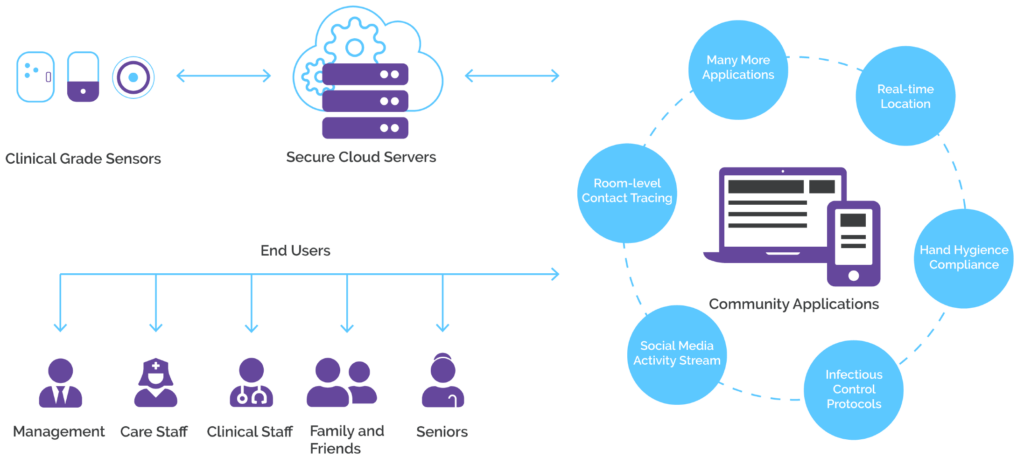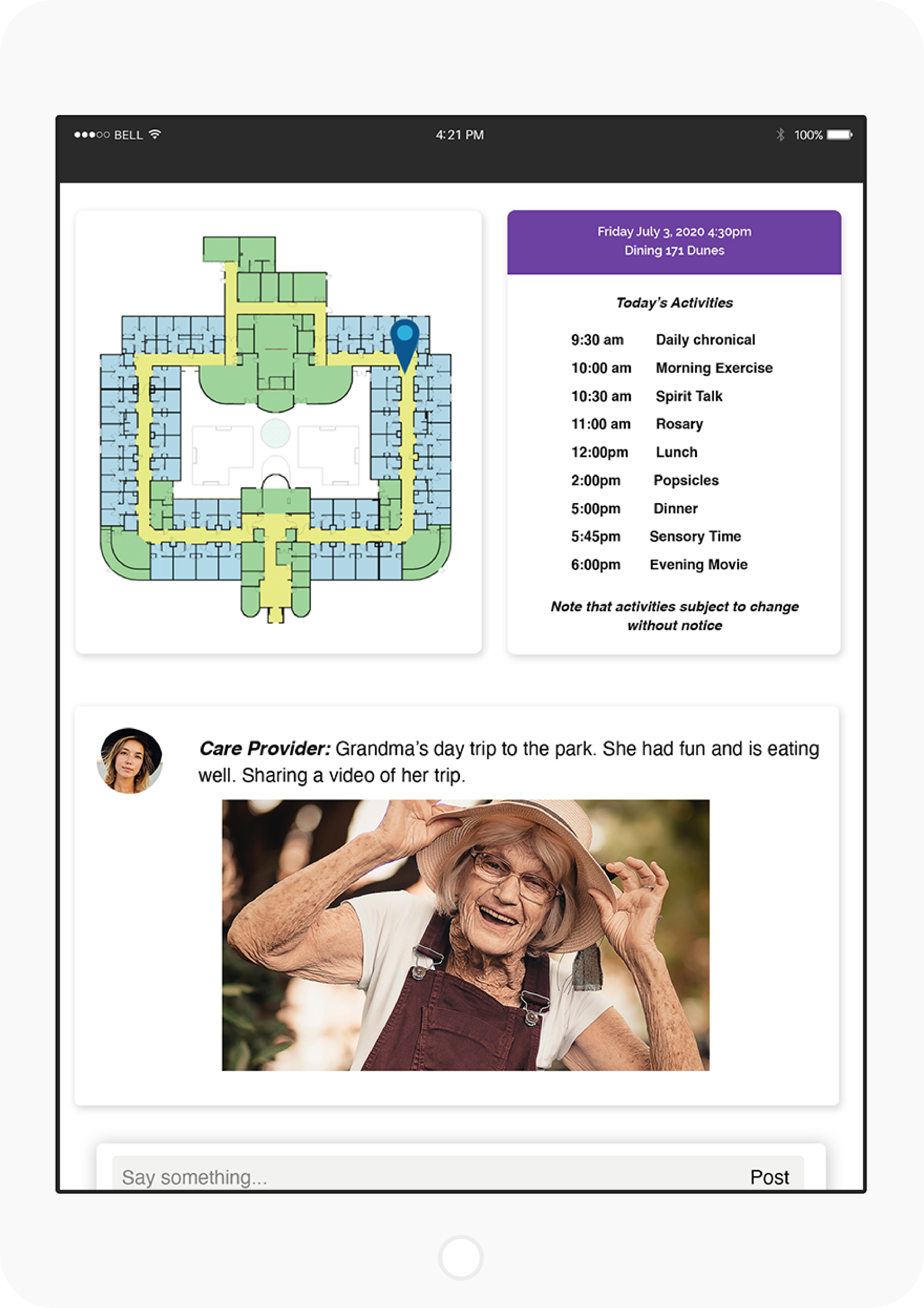 KEEPING LOVED ONES CONNECTED
Secure Family Portal
The Secure Family Portal is designed with the purpose to foster an active engagement by everyone involved with the senior. By bringing the power of social media to elder care, the portal ensures that families stay connected to the loved ones regardless of the physical distances between them.
---
Get the real-time location of a loved one by logging into the Secure Family Portal
Exchange photos, videos, audios, and text with loved ones
Receive photo, video, audio, text, and updates from loved one's community/facility
Activity calendar keeps you updated with their daily routine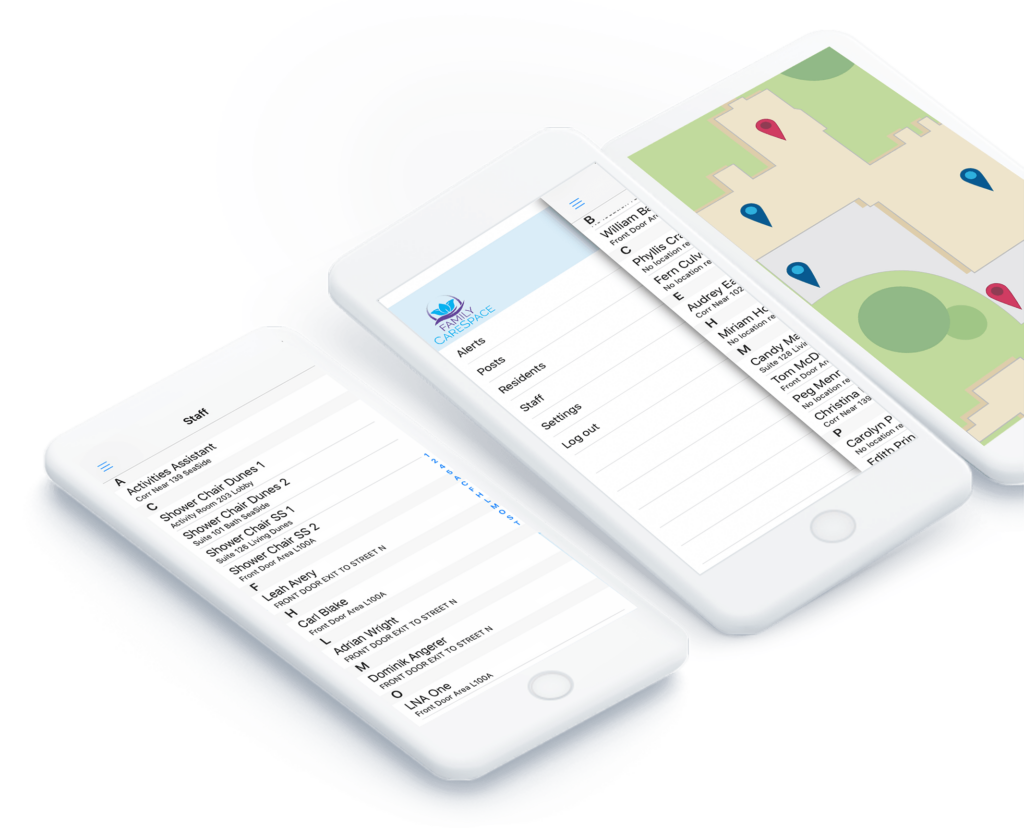 IMPROVE STAFF EFFICIENCY
CareProvider App (CPa)
A one of its kind, very powerful app that gives you the location of residents/patients, staff, visitors, and all key assets in a community at one tap on your phone screen.
---
Demonstrated to have saved countless hours spent on non-care activities by care staff

The powerful customized alerting system has proven to save many undesirable incidents

Simply knowing the nearest care provider to attend a call significantly increases the efficiency of care services and increases safety
BETTER COMMUNITY MANAGEMENT
Administrator Dashboard
A portal that allows administrators and management to analyze the operational health of their communities and make data-driven decisions. One of its many capabilities is contact tracing, alert statistics, and tools for better operations management.
---
Clinical grade room level certainty of location for contact tracing

Access to empirical data for informed decision making

Ensure compliance with hygiene protocols

Ability to compare actual care minutes delivered to care plan
Checkout some of the sensing devices that power our platform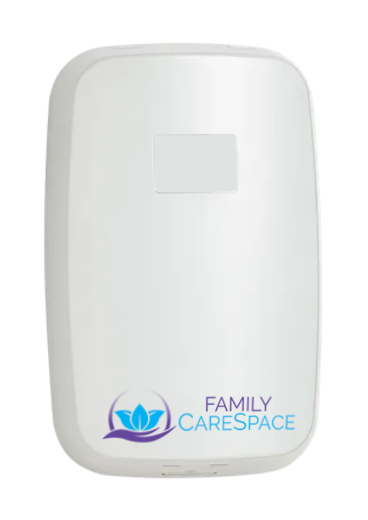 EXCITER
Low Frequency (LF) Exciters enable several locating features such as egress detection and choke point control. When a tag enters the LF Exciter sphere, the tag's sensor is triggered and immediately reports this event to the Family CareSpace Intelligent Data Analysis Center.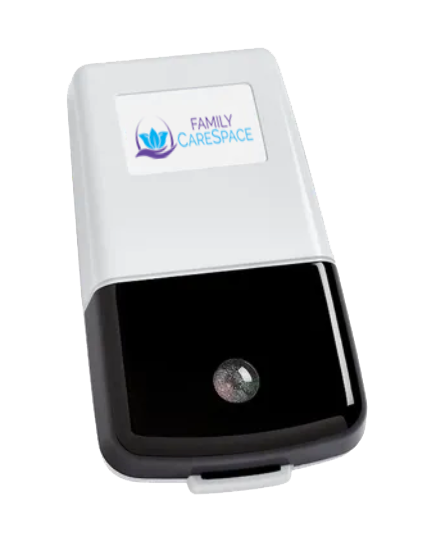 HANDWASH MONITOR
External Hand Washing Monitors are battery operated devices that may be mounted to any dispenser, canister, or pump to track their usage. The Hand Washing Monitor communicates each handwashing event to the network which records each caregiver's compliance performance.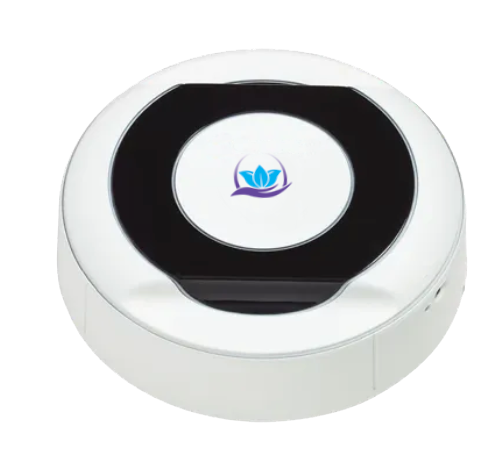 MONITOR
Monitors provide room-level certainty for Real-Time location services using Infrared. The Monitor is an infrared signaling unit for asset, staff, and patient tags. Each Monitor transmits an infrared pulse pattern containing a unique location code.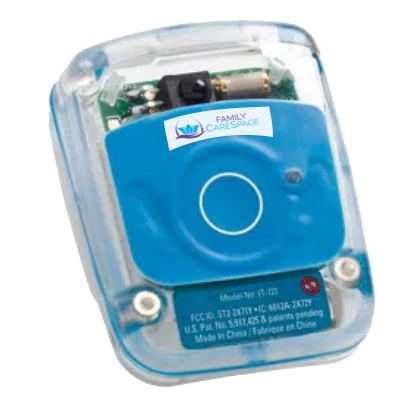 RESIDENT/PATIENT TAG WITH BUTTON
These tags enable facilities to monitor resident/patient locations and automate workflow. Residents/Patients enjoy having the freedom and flexibility to move around a community/facility as supported by their care plan.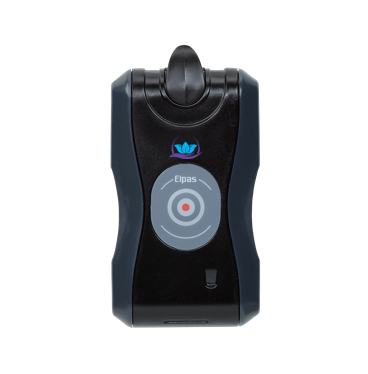 RESIDENT/PATIENT BADGE DURESS TRANSMITTER
An active RFID Tag that provides wireless monitoring of staff members. It emits real-time indoor positioning data for monitoring the location, movements, and security status of its carrier throughout the building.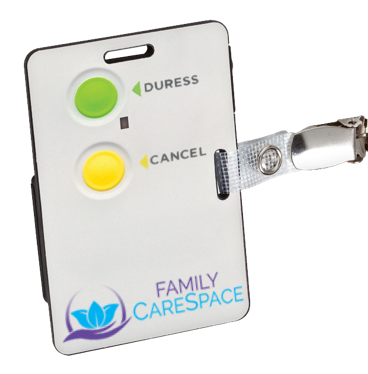 RESIDENT/PATIENT BADGE
Duress Badges enable immediate response times during emergencies by instantly locating the specific patient/resident under duress. In the event a patient/resident needs assistance, a discreet push of a button on this badge, summons a wireless call for help and provides others with precise location information for a quick and reliable response.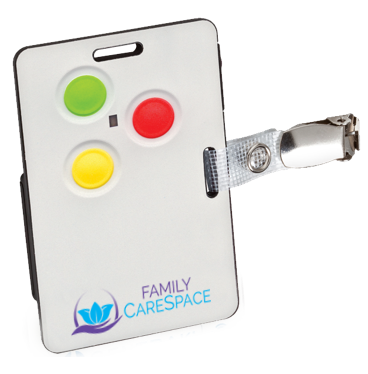 STAFF BADGE
Staff Badges are ultra-thin (only 3.8 mm), light weight, and the size of a standard community/facility-issued ID badge. Two or three customizable buttons can be assigned based upon various RTLS use cases.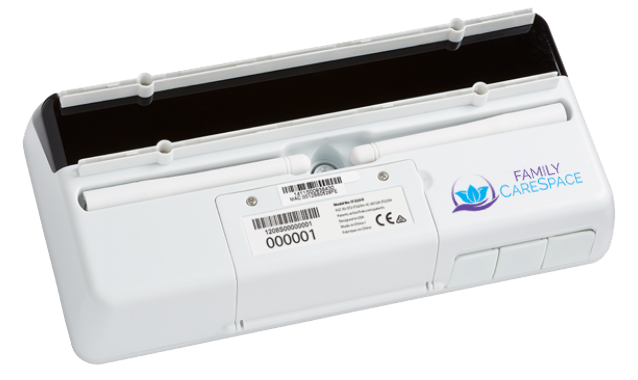 VIRTUAL WALL
Virtual Walls are Infrared signaling units to provide a method of locating tagged assets or people for facilities that require sub-room level accuracy. Virtual Walls are geared to semi-private rooms and bays typically found in Senior Living Communities and Nursing Homes. Unlike room-level monitors, Virtual Walls do not need physical walls to limit the area of coverage.
There is a wide range of sensors in the industry. We have carefully selected devices that provide meaningful senior living solutions and made sure they are safe to use. Check the full product catalog to know more
What is a 20% increase in daily productivity worth to your community? Call now to speak with us on how quickly you can realize increases in productivity, and its effect on valuation and the bottomline.