Senior Living Professionals
Family CareSpace, (FCS) and Family CareSpace At Home, (FCS@H) are two platforms that provide valuable data to assist doctors to care for seniors. While FCS is for seniors staying at senior living communities or nursing homes, FCS@H caters to the specific needs of seniors staying at home with or without care assistance.
The platforms are fully customizable and help identify additional care opportunities, monitor changes to the patient's daily living patterns, and alert the senior living professional, care provider, or family based on detecting 'unusual' living patterns such as an increase in the use of the bathroom which may be an early sign of a UTI. 
Typically, daily living patterns that are monitored are: 
frequency and duration of the front door, medicine cabinet, and refrigerator door openings and closings

frequency of patient getting in and out of bed

frequency and duration of bathroom usage
The platform is customizable and designed to handle a wide range of sensors to address the varied needs a patient may have.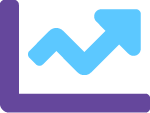 Monitor changes to normal patterns
Utilizing data from either Family CareSpace or Family CareSpace At Home, senior living professionals and family can monitor changes to determine best next steps, ie. if they may need to see a doctor in person or virtually, or get additional home care hours. Upon any unusual activity, alerts can be sent to family, senior living professionals, and other designated persons.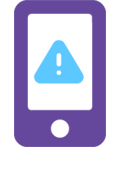 Patient-centric alerting
We provide a customizable alert program for each patient. Senior Living professionals can determine the best alerts for the patient to mitigate unwanted situations from occurring.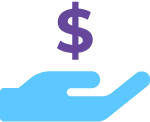 Senior Living professionals have an opportunity to own the Family CareSpace@Home sensor base packs
This can be a revenue-generating program for senior living professionals that provide valuable information to patients and their families, including how to tell when more care is needed in the home or when the patient needs to move from home to a senior living community or skilled nursing facility. Family CareSpace@Home can also help reduce repeat hospital and rehab stays by alerting the senior living professional, care provider, and family before a crisis occurs or escalates to the point of hospitalization.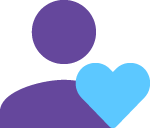 Increase confidence in services provided
Senior Living Professionals can communicate through the secure Family Portal with the patient and their family. Updates, photos, videos & audio clips can be sent to the family. Designated family members can communicate questions and concerns through the Secure Family Portal to Senior Living Professionals caring for their loved one.
Get the Real Time Location of your patient
Get room level-specific location of patients so you can find them in the community when visiting and be able to find community administrators and/or needed caregivers to help support your patient.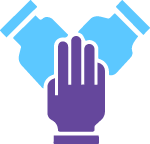 Ensure the safety of your patients
Referring patients to senior living communities/skilled nursing homes that use the Family CareSpace platform ensures increased safety for the patients and peace of mind for their families. Family CareSpace's non-intrusive clinical grade sensors provide room level customized patient-centered alerts. Key to make sure patients are safe and staff know where to go to make patients safe.

The devastating effect of the pandemic on long term care patients have heightened the need for effective contact tracing, adherence to hand hygiene, and infectious control protocols along with remote patient monitoring and engagement. Family CareSpace delivers on each of these areas key for patient safety and well being for all involved.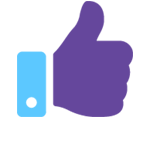 Automated Care Minute Tracking
Family CareSpace can show the actual care minutes care staff have spent with the patient over a given period. Valuable information to determine if changes to the care plan should occur. This empirical data can help adjust the care plan to reflect the true effort in delivering the right care for the patient.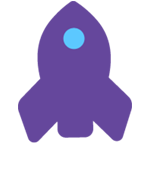 Boost competitive edge
In an increasingly complex and integrated care environment, having the right tools to address more patients effectively while differentiating from other medical practices should improve and grow the the practice and increase the quality of care delivered. All benefit.
Interested in learning more about Family CareSpace and Family CareSpace@Home?  Please book a demo and let's begin the journey!