Seniors and their families have told us their top concerns, namely:
Our loved one is safe 24/7
Care is being provided as promised
Frequent updates that ensure everybody is on the same page
With FCS, families have access to a secure web portal that allows them to see 24/7 where their loved one is in the community. The portal provides the opportunity for the community to keep families up to date with the latest information. The portal is a secure and private place for families to post among themselves. A great source of peace for all involved.
The icing on the cake is the precious pearls in the form of short videos, photos, and updates from the care staff to the family and friends of the loved one. FCS delivers like no other engagement portal, we insist on it because that's what residents and families told us they want.  That is what we should all want for our loved ones in a community.
Living at a Community with Family CareSpace
Thrive in a safe, secure, and compassionate community. FCS provides several capabilities to keep communities safe, taking into account the individual needs of the residents.
The unparalleled customizable resident centered notifications take into account the unique needs of every resident. In addition, non-intrusive sensors allow you to remain aware of the location of a loved one in a community 24/7.  The sensors help keep your loved one safe by providing critical information for contact tracing, infectious control, and remote connection for families and friends. Safety and security are built into communities that use Family CareSpace.
Scroll down to see key features of Family CareSpace.
Living with Family CareSpace at Home
Family CareSpace at Home (FCS@H) creates a safer place for you (or your loved one) and sends appropriate and timely alerts to designated people, (ie. family members, primary care personnel, and home care agencies) when help is needed, even if you can't reach out to them.
For example, the non-intrusive smart sensors FCS@H uses can detect many situations and activities to establish daily living patterns. If these patterns change, alerts are sent to designated families and care agencies that an action is required. The goal is to keep loved ones at home longer and safer and pre-empt unwanted situations from occurring.
Click here to find out more about Family CareSpace At Home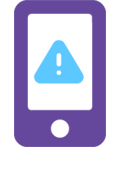 Safety in the palm of your hands
Family CareSpace's mobile alerting system comes with resident centered alerting features that are incredibly powerful. Alerts can easily be configured around specific resident requirements to avoid unwanted situations from occurring. For example, if a resident known for wandering enters someone else's room, the resident centered alerting system will let the staff know exactly where to go to redirect the resident and avert an unwanted situation. This is one of the many ways the resident centered alerting system brings peace of mind for the communities and families.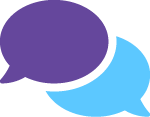 An engaged care network ensures you don't miss out on things that matter
The Secure Family Portal allows families and friends to have a virtual connection with their loved one from anywhere in the world via the internet. This includes the location of the loved one in the community 24/7 and precious updates from care staff that include pictures, videos, audio clips, a daily calendar of events, text updates, and more. Each resident has a Family Administrator, (typically a family member), who approves access to the family portal and approves the content sent from the community to share with family and friends. There is no limit on the number of family and friends that can be connected via the portal. All content on the family portal is owned by the family and managed by FCS. This content can be download anytime by the Family Administrator.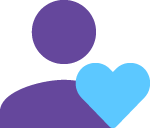 Transparency is the key to trust
It's common for families or potential residents to be hesitant to live in a senior living community because of negative preconceived views. However by selecting a community that uses FCS, accountability of care, location of the loved one 24/7, and ongoing updates of the loved one living in the community quickly dispel these preconceived ideas. Families know with the one-click login to the Secure Family Portal, their loved one is safe and being cared for with the latest care updates from the community.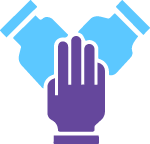 Contact tracing designed for senior living communities
Not all location technology is the same. Family CareSpace's location technology is based on in-building location certainty, which is critical for actual contact tracing in senior communities. Many vendors use devices for contact tracing that are based on a location estimate that may be as much as a 50 foot circle around a person. In other words, that person may be somewhere within that 50ft circle, thus all people within that 50ft circle would need to be quarantined if that person was infected or suspected to be a carrier of the virus. Think about how many staff and residents are within a 50 foot diameter in communities. All would need to be quarantined to be safe. An accurate listing of who was in contact with whom at minimum room level is required for effective contact tracing. FCS sensors deliver the certainty of the location to ensure proper contact tracing occurs.
We are here to enhance the senior living experience for yourself or your loved one. Click on the button to reach out to us.