Family Checking phone
Enhanced Resident & Family Engagement With The Secure Family Portal
Enhanced Resident & Family Engagement With The Secure Family Portal

Nurse Checking phone
Real time (E-call or Nurse Call) alerting and location certainty
Real time (E-call or Nurse Call) alerting and location certainty

Locations on phone
Location Certainty Boosts Efficiency & NOI Significantly
Location Certainty Boosts Efficiency & NOI Significantly

Contact tracing
Contact Tracing designed to keep senior living communities safe
Contact Tracing designed to keep senior living communities safe

Family CareSpace is a senior living application platform utilizing real-time, room-level certainty based sensors, providing clinical grade campus-wide location of staff, visitors, residents, and key assets. This foundation fuels the mobile CareProvider App's Alerting, Posting, and Location services; Provides location of a family's loved one on the Secure Family Portal along with precious social media content; And an Administration Dashboard that contains a wide range of reports and utilities that manage the system.  All applications are designed to achieve the best possible outcomes for the unique needs of senior living communities and skilled nursing facilities.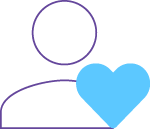 Community desirability
Families desire engagement and transparency the Secure Family Portal provides. The Portal has proven to reduce lease up time by 50% and increase family satisfaction.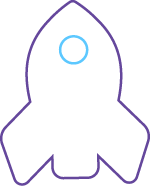 Proven to boost NOI and increase census
Administration and staff have effective tools to be more efficient and deliver quality care that have proven to increase census and the bottom line.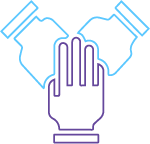 Effective Contact Tracing
Clinical grade room level certainty of location of staff, residents, and visitors ensure proper contact tracing and appropriate alerts in senior living communities, making them safer communities for all.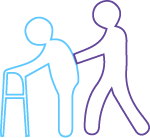 Clear Picture of care delivered
The platform is able to pinpoint the difference between actual care minutes delivered compared to planned care minutes.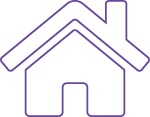 Stay At Home Solutions
Family CareSpace At Home platform is designed to ensure the well-being of seniors who want to enjoy the comfort of aging at home and peace of mind for their loved ones.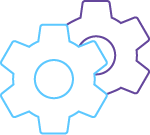 Customized Care Settings
Family CareSpace's platform can easily be configured for the needs of seniors and those that care for them regardless of whether the senior is located at home, in a community, or at a nursing home.
Dan Travaglini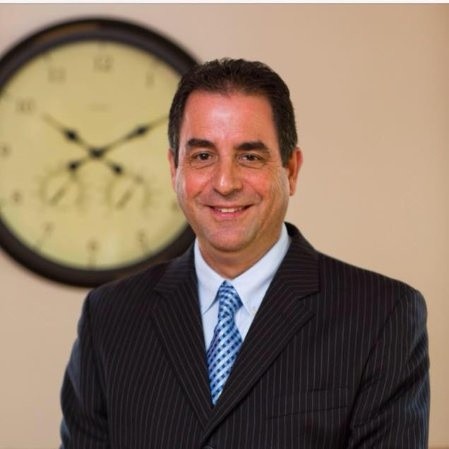 " If you are looking for a Nurse Call System, you need to check out Family CareSpace. I witnessed first hand it's unique real time location based mobile nurse call in action at a Memory Care Assisted Living Community.

When the button on the staff badge was pressed, within seconds, staff came exactly where we were. What a great and quiet feature to have in a Care Community. They use a very innovative mobile nurse call that is triggered by a button on the staff tag. The alerts indicating location, go to mobile devices and can be handled by closest staff to the alert. A digital record is kept and alert statistics available. What was really powerful is the flexibility to create resident specific custom alerts quickly. Incredibly important to avoid unwanted situations occurring. I can't stress enough, I saw it in action, not just a presentation. It works as advertised and I haven't seen anything else like it. "
Dan Travaglini, has over 15 years of experience in healthcare sales, including nurse call systems and other medical device technologies
Evolve
" Family CareSpace has been instrumental in helping us to monitor and deliver care to our residents. The system tracks residents and staff along with their interaction and helps to identify where, when and how much care is actually delivered to residents. This way we can recover the cost of acuity creep and have the data to justify level of care charges to families. Additionally, families can monitor remotely the location, activities and even photos of their loved ones, bringing them peace of mind. "
Benjamin Pearce, owner and Founder of EvoLve Senior Living
Phyllis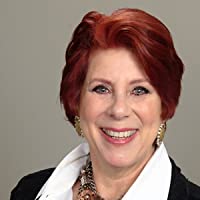 " Family Care Space allows nursing home owners and operators provide staff with much-needed tools so they can be more productive. Just as importantly it helps develop a sense of community and team building. The worker that is more productive can feel more fulfilled and have greater job satisfaction; team building helps staff feel a sense of community and belonging which goes a long way towards staff retention and the overall mood and climate of the nursing home environment.
Ultimately, Family Care Space has a positive impact on residents and families alike. What better way to build and maintain census!!! "
Elizabeth
" Sounds like a very good system. Especially to me, a family member that just lost a father-in-law to Alzheimer's. We had him in two different nursing homes. The first had several flaws and a system like this might have helped and he might still be with us today. "
Elizabeth Mortion, Hempstead Case Aide at State of Nebraska
Theresa
" In the area of client retention and customer satisfaction, this real time data measurement is essential in care plan development and gives families vital data that is conclusive. "
Theresa Sellers, Founder/President at The Lake House at Legion Lake Author of Inspiring books on life, death and Dementia
Want to keep seniors safe at home? Check affordable home care solutions at Family CareSpace's E-store
What is a 20% increase in daily productivity worth to your community? Call now to speak with us on how quickly you can realize increases in productivity, and its effect on valuation and the bottomline.