Home Care, Home Health And Hospice Agencies
Family CareSpace At Home (FCS@H) allows Home Care/Home Health & Hospice Agencies help their clients/patients stay safely in their homes longer.  Agencies get a clear picture of when and how much care is needed for their clients/patients and are alerted when changes to daily living habits occur.  FCS@H can help avoid repeat ER or rehab stays by catching changes early and notifying the designated contacts such as the family, care agency, or primary care provider.  Typically, agencies monitor how often their client/patient gets out of bed, uses the bathroom, opens the medication cabinet, opens the refrigerator, and opens an outside door.  We configure the sensors that are appropriate for the client/patient based around what is necessary to achieve safety and daily living patterns.  Emergency call buttons, and many other sensors may be added at little additional cost to the base sensor system.  FCS@H is customizable and upgradeable to deliver what is best for the client/patient.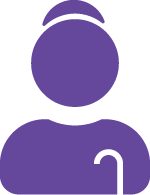 Retain clients/patients longer
Understand when and how much care is needed for a senior to remain home safely may generate longer contracts with clients and additional revenue.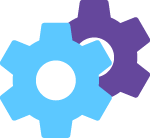 Completely customizable solution
Sensors for items like cabinets, shower, windows, stove, chairs, additional doors etc., as well as cameras, additional room monitors & communication devices can be used.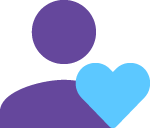 Give families confidence in your services
A agency using Family CareSpace@Home (FCS@H) may give families more confidence in leaving their loved one to be cared for by others. FCS@H comes with the Secure Family Portal, families are kept in the loop. The Secure Family Portal allows approved families and friends to have a virtual connection with their loved one from anywhere in the world via the internet. This includes notification of changes to the daily living habits of their loved one and precious updates from care staff that include approved pictures, video, daily calendar of events, confirmation care staff is with loved one, text updates and more. Each loved one has a Family Administrator, (typically a family member), who approves access to the family portal and content from the community to share with all those connected to the portal.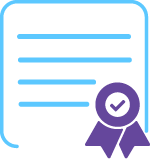 Agency ownership of Sensors
Agency owns reusable base packs with approved software license to use FCS@H software. Once agencies purchase base packs of sensors, agency can install to new customers and re-install as the need arises. Agencies receive revenues from monthly subscription fees from their clients using the service.
Interested in learning more about Family CareSpace and Family CareSpace@Home?  Please book a demo and let's begin the journey!