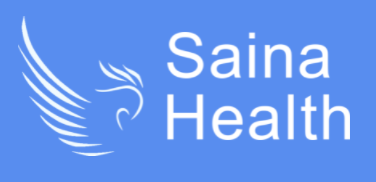 Saina Health and Family CareSpace Announce Partnership to Augment Sensor-Based Care Assistance Platform with Comprehensive Access to Health Information and Telehealth
Saina Health, Inc. and Family CareSpace announce their partnership that brings together a leader in medical record interoperability and a leader in sensor-enabled virtual assistance care for senior living communities, care agencies, and homes. The partnership enables the integration of Saina Health's Instahealth™ platform into both the Family CareSpace At Community and the Family CareSpace At Home platforms. The integration enables access to sensitive health data without compromising patient privacy for families and caregivers – with the goal to positively impact high-quality patient care and manage loved one's health conditions.
Check full press release

Family CareSpace And PointClickCare announce integration with Family CareSpace's real-time location engagement platform
PointClickCare and Family CareSpace are pleased to release an interface to the PointClickCare system that automatically uploads key resident/patient information into the Family CareSpace Engagement Platform that provides room-level location certainty for patients/residents and staff for greater safety and peace of mind for families or patients/residents. Family CareSpace and PointClickCare released an interface that provides PointClickCare users access to the Family CareSpace clinical grade, real-time location, and alerting system with room level certainty. PointClickCare users continue to maintain the resident/patient/staff data in the PointClickCare system and all necessary changes flow to the Family CareSpace System. This ensures a single and accurate version of the data is maintained in the PointClickCare system of record. Family CareSpace and the Family Portal has been extensively tested in a community for over 5 years before general release to the market.
University of Cincinnati research program with Family CareSpace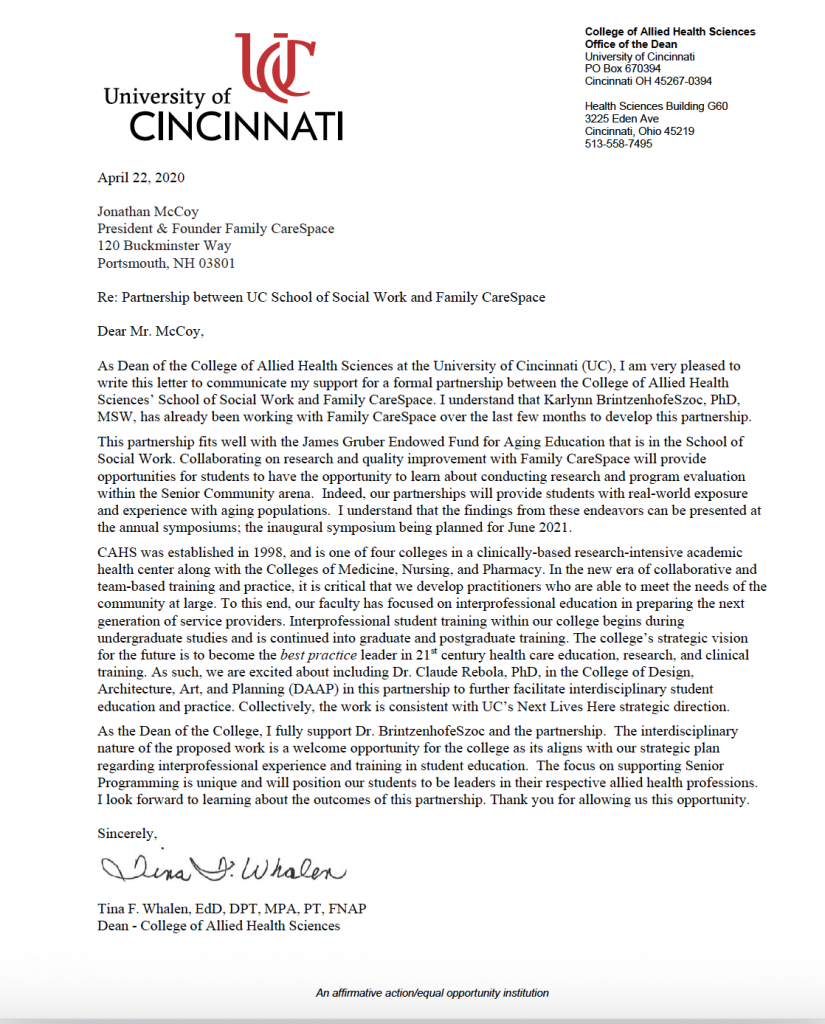 What is a 20% increase in daily productivity worth to your community? Call now to speak with us on how quickly you can realize increases in productivity, and its effect on valuation and the bottomline.